About Us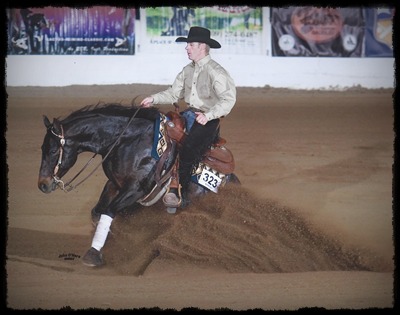 Welcome to Dooley Performance Horses, home of Jessica and Randy Dooley. Jessica and Randy are a successful husband and wife reining horse trainers located in Elbert, Colorado. They are both accomplished reining trainers, and their teamwork creates a training environment that affords each horse and rider the opportunity to excel. Read more about Jessica, Randy, and their accomplishments.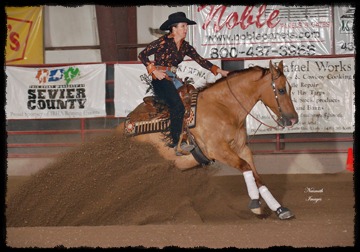 It's Just What We Do
We are all about everything for the horse. From horse training, showing open level horses, to reining futurity prospects for sale, we do it. But we don't stop there. We also focus on the rider, from reining horse lessons for the rider, to non pro coaching in the show pen, to improving your showmanship skills and building a better relationship with your horse.
Reining Horses for Sale
Dooley Performance Horses is pleased to offer quality horses for sale, including finished reining horses, futurity prospects, and good riding horses. Read more about our current horses for sale.
Facility
Dooley Performance Horses operates out of the 6K Ranch in Elbert, Colorado. This premium horse training facility provides many amenities including a 100 x 200 indoor arena, 200 x 400 outdoor track, heated barn, and tack store. Read more about the 6K Ranch.